The Streetdog Education Team
Since April of 2016, the Streetdog Education Team has visited over 600 K-5th graders around the Memphis area. Our mission is simple - to plant seeds of dog love. We want to show children that making a difference is easy and we believe teaching them the fundamentals of caring for a dog is the right start. Our hope is to make an impact so that, as they grow older, the seeds of dog love will grow strong and flourish. If you would like us to visit your school or group, please fill out the request form below.
📢 Thank you for your interest in the Streetdog Education program! The education team will be on hiatus until 2020. See you then!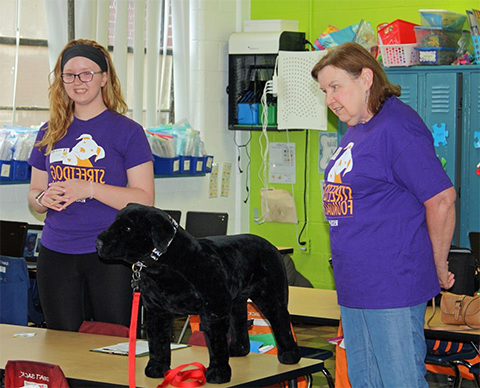 We visit grades K-5. along with out perfectly behaved pup 'Professor Barkely'
We send the kids off with a fun-filled activity book & goody bag.
We share things like how to give treats, the importance of food, water & shelter, what to do if they find a dog, how to approach a dog and what types of foods to avoid giving pups.
Because we are 100% volunteer based we may not be able to fulfill all requests but we will do the best we can. Please allow at least 2 weeks notice between request date and visit date. For general questions email education@streetdogfoundation.com.