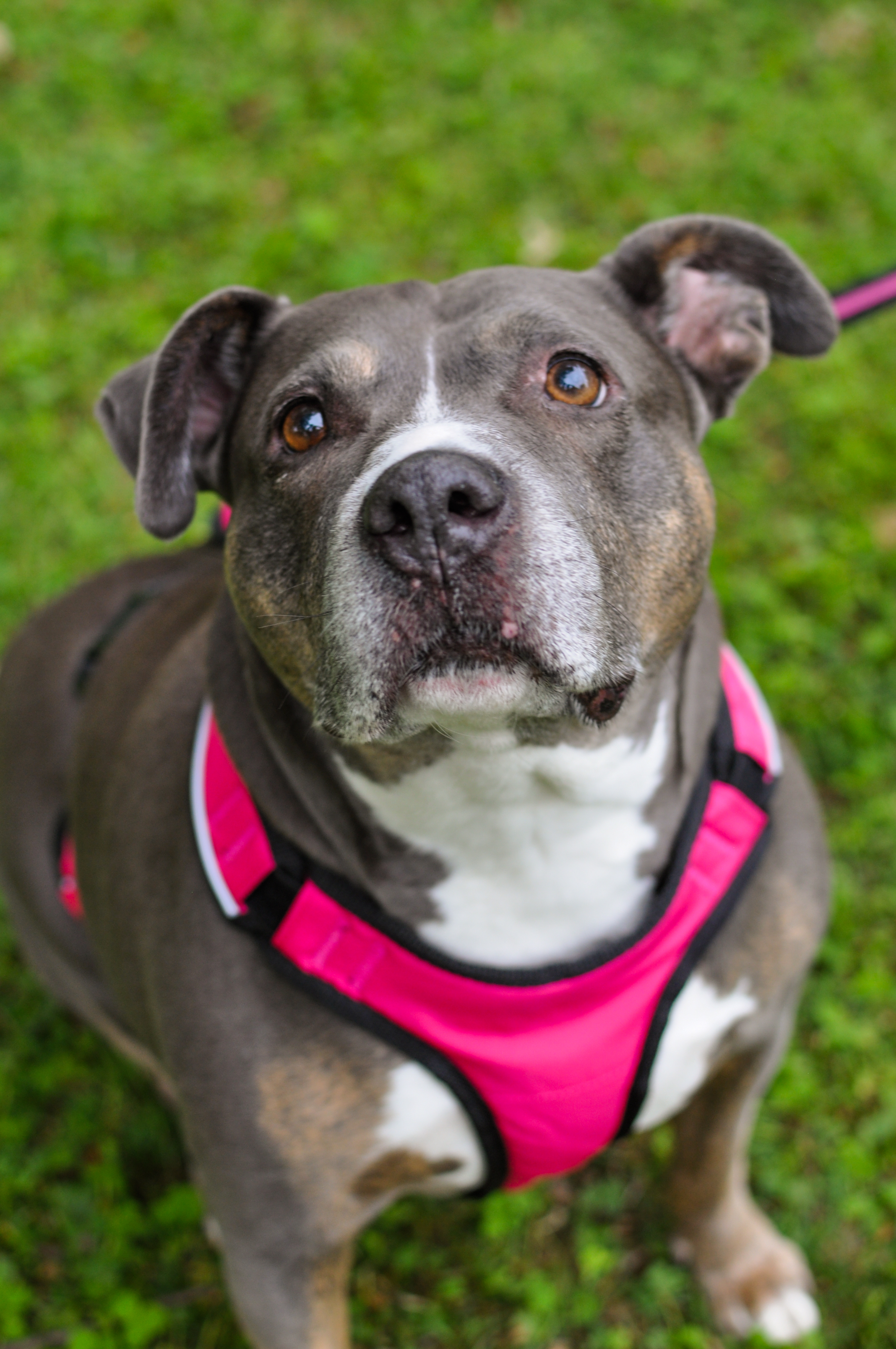 Pup Profiles
Mercedes
Female 🔸 Kid Friendly 🔸 House Broken 🔸 Crate Trained 🔸 Prefers to be the Only Pup 🔸 Not a Fan of Kitties 🔸 Last Weigh-in 70.4 lbs
Foster Update: " She's a total snuggle bug, overweight and loves her sleep, but very attentive when you're home with her and moving about. She loves to watch her people and be nearby. Very independent when you're not home - no separation anxiety - just sleeps all day - but super clingy when you're around. Can get a little rough/bulldozery when playing or in a playful mood so best for older kids, great on leash, knows sit, stay, rollover, shake, lie down."


More about her from her foster: Leash trained, Does well in a car, Likes to swim, Likes toys, Obedient, Playful, Gentle, Affectionate, Goofy, Only fetches indoors & Mildly Active

Mercedes's Story
Everyone meet our new classy gal, Mercedes. Mercedes was at the right place at the right time when Streetdog Foundation was attempting an in-the-field rescue of a pup we were alerted to outside of an automotive repair shop.
Long story short, Mercedes had a family that didn't have resources or the time to care for her so they surrendered her to a local emergency center, where her fate looked grim. Luckily, Streetdog Foundation just so happened to be bringing a newly rescued dog, Beamer, into the emergency center for after hours care and we met Mercedes. It was love at first site. Not to mention, she is the female look alike twin of Beamer. We just knew that fate had intervened here so Mercedes is now a part of the family.
She was born on or around 6/6/2015 and is Staffordshire/Terrier Mix. She was diagnosed with heartworms and has started some oral antibiotic treatment for that.
———————————
Medical Update: Mercedes has completed her heartworm treatment and ready to find her forever home!