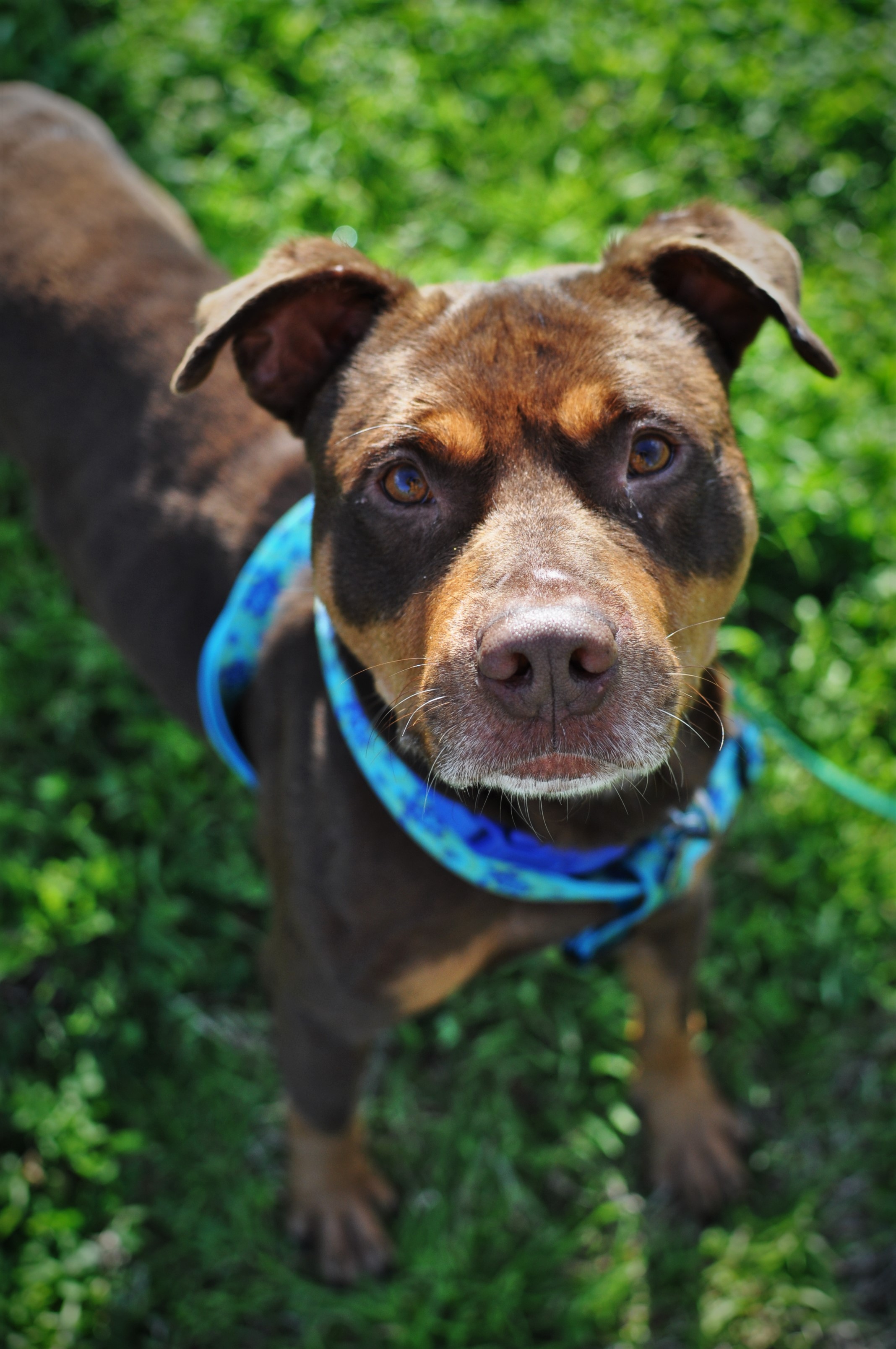 Pup Profiles
Moose
Male 🔸 Dog Friendly 🔸 House Broken 🔸 Better With No Children Last Weigh-in: 53.6 lbx
Moose's Story
Medical Update: Moose has completed Heartworm treatment and been neutered.
I was taking a nap early one morning. I had found a nice chair with some wheels on it that I figured would be a good enough spot. It was in the sunshine as the sun was coming up. A lady and her foster pup were driving by on the way to the vet and spotted me, and stopped to say hi. She brought me some chicken from her lunch, but I came right up to her before she gave me any. She gave me one piece and I let her put a leash on me and I hopped right in her car with another piece. I hardly even realized there was another dog in the car! I was just so hungry!
The lady took me to the vet and I got a little scared when they put me in the kennel so I started trying to push my way out and bite the bars. They calmed me down and gave me some sleepy medicine so I wouldn't feel the shots and would let them clean my wounds and pull out the embedded ticks from my fur. I had a lot of bites from another animal on my legs and head and neck, but they are starting to heal!
I am heartworm positive and am in the beginning stages of treatment. Once i complete treatment in a few months I will get neutered and be all ready to start attending adoption events! I did great with meeting other pups and kiddos. They keep telling me how wonderful a foster home and a forever home will be with snugly couches and kind humans that will feed me all the yummy treats! I can't wait to find one of these foster homes to try it out for myself! But until then, I will be working on my potty training, crate and leash training, and maybe even learning some special tricks that I can show all my fans soon! If you want to learn more about how to foster or adopt me, please contact Streetdog Foundation
Behaviors not listed have yet to be tested.