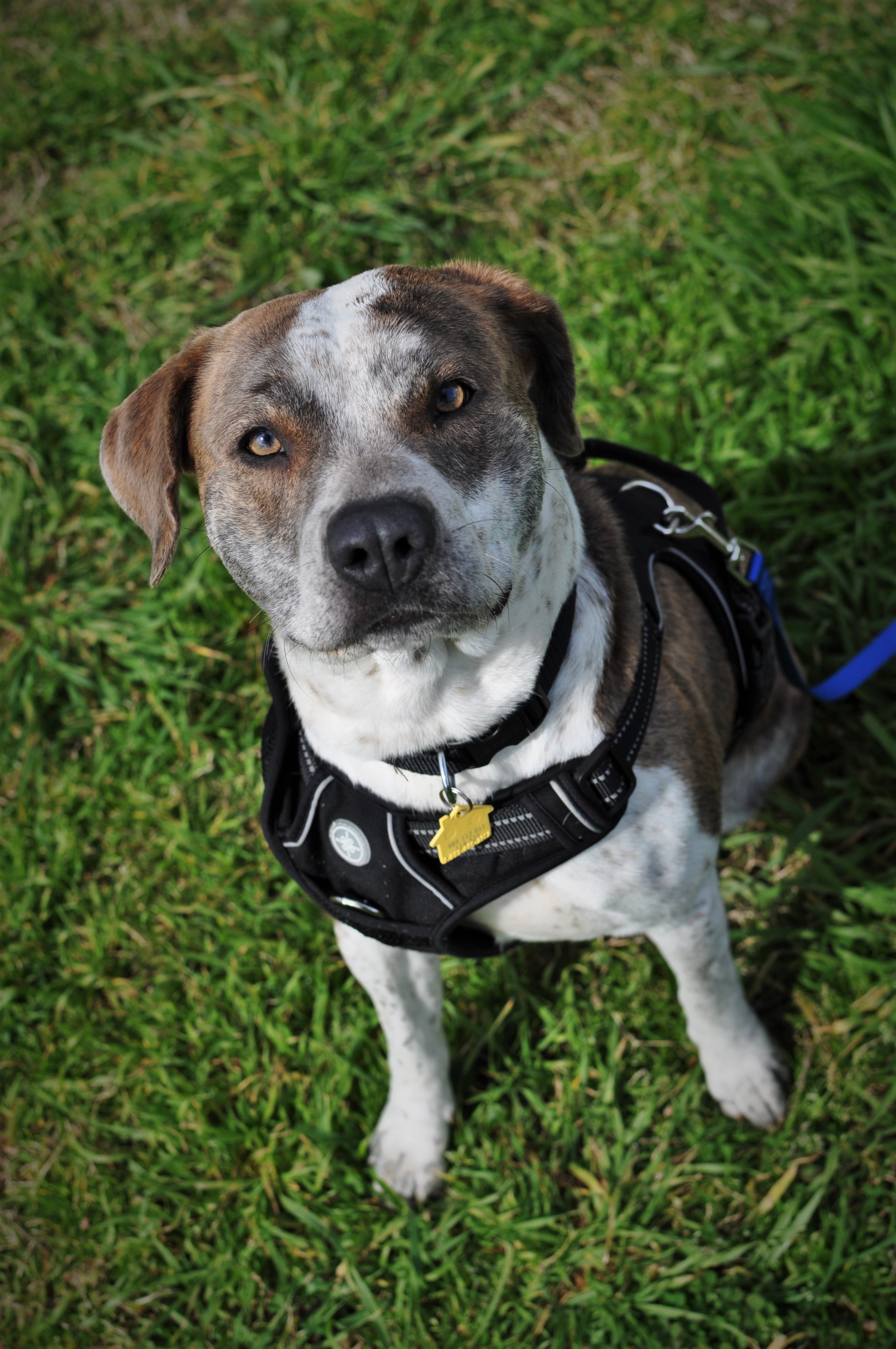 Pup Profiles
Willa Brown
Female 🔸 Dog Friendly 🔸 Cat Friendly 🔸 Kid Friendly Last Weigh-in 45.0 lbs
Foster Update: "Willa Brown is good with cats and dogs. She leaves the cats alone for the most part but does try to chase at times. Generally follows verbal commands to leave it. Can be a bit possessive of toys and bones . Will be absolutely perfect for a high energy family setting. Would do well with an owner that is dominant."

Willa's foster adds: She does well in cars, Like to fetch, Likes toys, Playful, Affectionate, Goofy and a Good running buddy.
Willa's Story
Hi! I'm Willa Brown, named after the famous female aviator! One afternoon, I was scrounging in an industrial area of Memphis when a pilot drove by me (hence my name) and spotted me off in the distance. He got out of his car, and initially I was pretty shy at first but he looked super friendly and offered me a ride in the magical car, and I have always wanted to ride in one of those that have been driving past everyday for a year.
He took me home, gave me a bath, which was the best most exciting thing I've ever done, and then It was off to the vet to get checked out, and found out that I'm about a year old and heartworm negative so I got some vaccinations. A full exam revealed to these new humans that I was hit by a car one time a long time ago when I was just a small puppy, but I recovered just fine and won't have any residual effects from that.
I have met all sorts of people, kids, cats and dogs and I basically love EVERYONE and EVERYTHING that I come in contact with.
I'm looking for a forever home where I can continue to thrive and love and be loved in return. I'm the happiest girl you will ever meet - I love to smile and go for walks and just be petted. I am very lucky that my pilot friend found me when he did and am also lucky that Streetdog Foundation has let me join their pup gang! These past few weeks have been the best of my life so far and I know they will only keep getting better and better!